Winclipper
Winclipper is a better clipboard manager for Windows that can copy full Unicode text and bitmap images. A built-in preview ensures that you always know exactly what you're pasting.
View on GitHub
---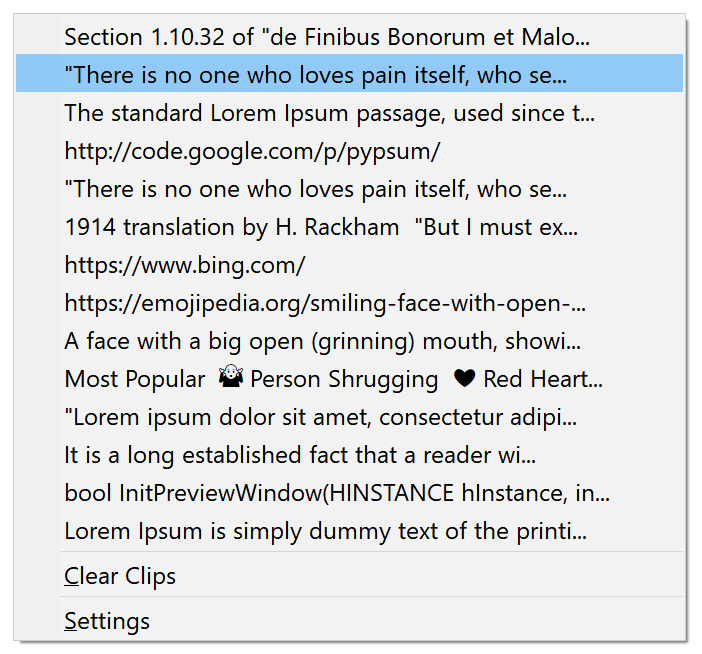 Yes, it can do emoji
If you love emoji, you can copy and paste with confidence. Winclipper is Unicode compliant and can paste anything you throw at it, including emoji, or any font-supported Unicode character. On Windows 8.1 and higher, you can preview any emoji you copy to ensure your meaning is always clear!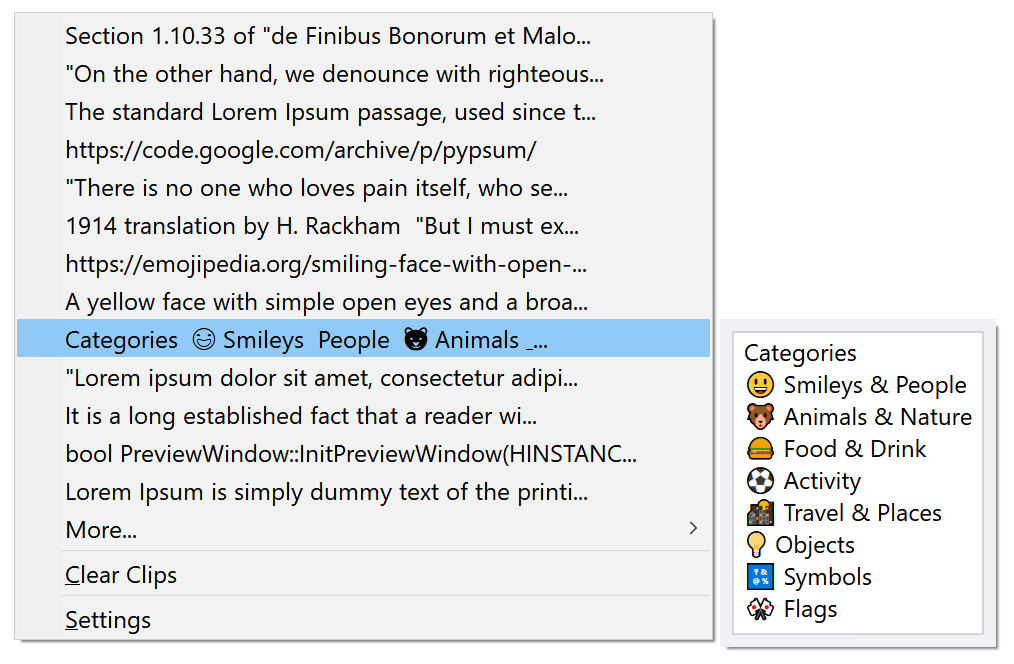 A picture is worth a thousand words
In addition to text, Winclipper can also save your recently copied images. You can see the dimensions of the picture right in the menu itself, and the preview window gives you a quick look at images both large and small.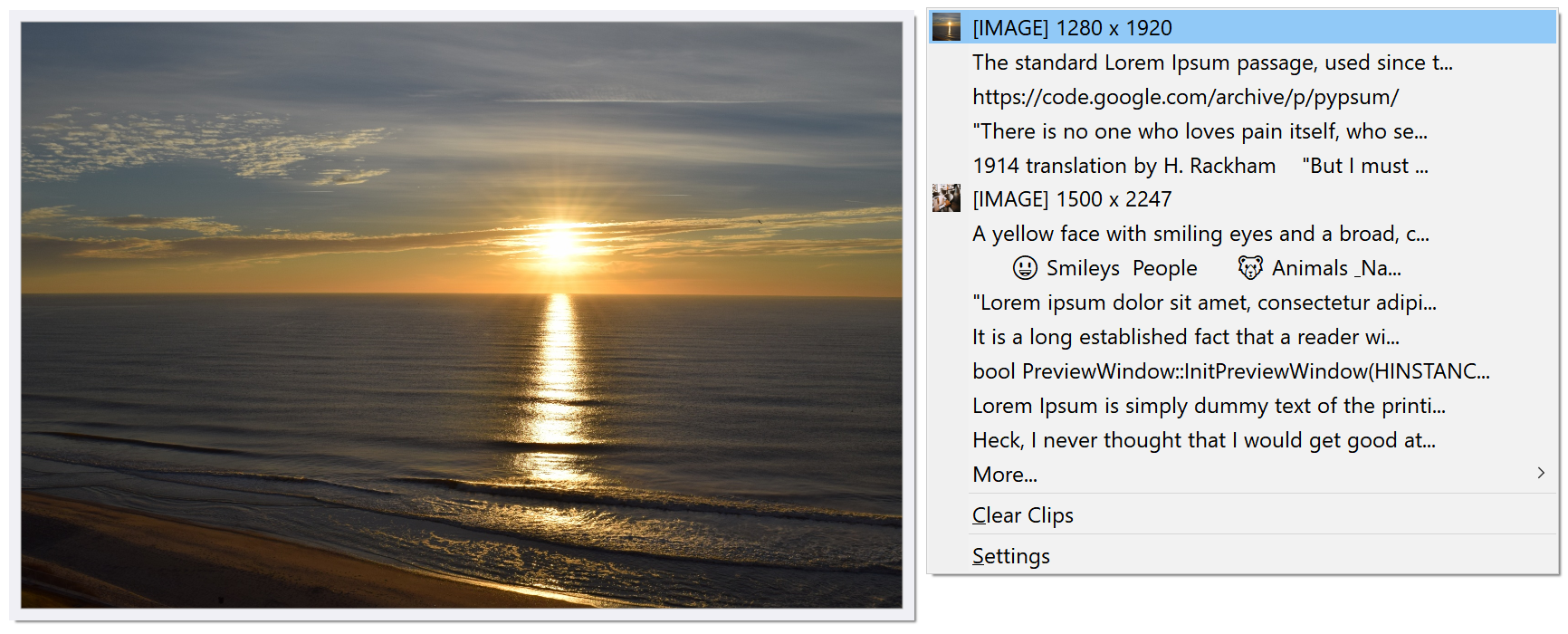 A built-in preview makes programming painless
Winclipper is designed with software development in mind. A large, responsive preview window makes it easy to distinguish similar blocks of code from one another.